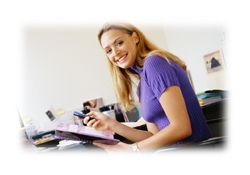 In this section you'll find information regarding the people, culture, and physical plant of our company. If you want to know where we're located, our hours of business, or simply what makes us tick, just follow the provided links for more information.
It's extremely important to us that our clients know whom they're doing business with. Once you take the time to find out what we're all about, we're confident you'll like what you see.
Eco-Friendly Printing! good for the earth, the community and your business!
---
Phillips Printing is a commercial print and design provider specializing in offset and digital, multi and full color printing. We help companies, organizations and institutions enhance their community image and stand out from their competitors by incorporating Eco–Friendly Printing Practices with Agency Caliber Design Services, along with Marketing Solutions and Strategies.
We provide our clients with the highest level of quality and service, while continuing to incorporate systems and strategies that lessen our impact on the environment.
- Vegetable Based Inks
- Recycled and Sustainable Forestry Paperstocks
- State of the Art, Energy Efficient Technology
- Recycled Waste Paper
- Recycled Waste Ink and Toner
- Greenworks Certified
Phillips Printing won the Go Green Save Green Small Business Challenge and has been featured in various local publications as well as receiving national recognition in Printing Impressions Magazine and Heidelberg News. In addition Phillips Printing has been recognized by Florida Senator, Evelyn J. Lynn as "The highest quality, ecologically friendly print leader in Central Florida".